Terra Ignota was invited to participate in residence at Weltmuseum within the framework of the TAKING CARE project, a research carried out between September 20 and November 10. October 2023 Planning to show their results in the "Extinction!?" exhibition that will take place in the Weltmuseum between February 2023 and January 2024. Fernanda Olivares, from the Selk'nam Covadonga Ona Community in Chile, and Nicolás Spencer, artist, participated in the program in collaboration with Claudia Augustat, curator of the South American collection at the Weltmuseum. The idea of this residency was to work with the objects belonging to the collection obtained by Martin Gusinde and think about new forms of museographic perception in connection to the discussion around extinction of the Selk'nam and their recognition now, as a living Community in Chile. This research will be continued with field work in Bahía Blanca, Cordillera de Darwin in February next year under participation of Weltmuseum.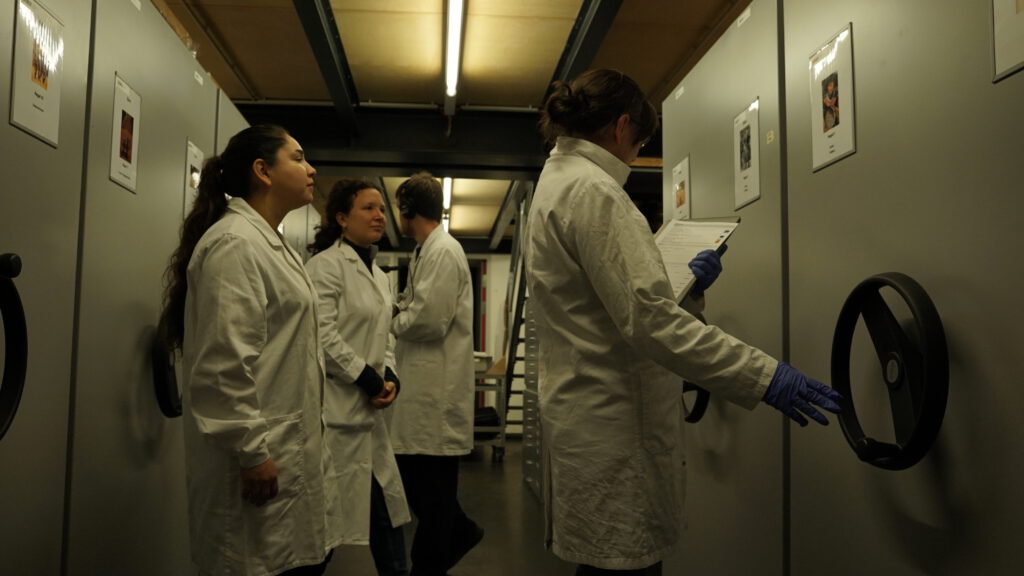 Special thanks to Jonathan Fine, Weltmuseum Director; Nora Haas, Taking Care Residency Production and Communications and Jonas Hammerer, field recordings.
TAKING CARE is co-funded by the Creative Europe programme.