Bahía Blanca
As Robert Carracedo points in his archeological report of TIF 23, evidence of culturally modified trees has been found in the Bahía Blanca area by the Terra Ignota team. This bay, and specifically the forest near the Bahía Blanca 2, 3 and 4 shell middens, presents an optimal location for bark extraction. The main problem at this location is that the forest has been exploited for decades for timber extraction. Therefore, without dendrochronological dating we cannot be certain of their age and, consequently, we cannot relate them to the indigenous occupation of the site.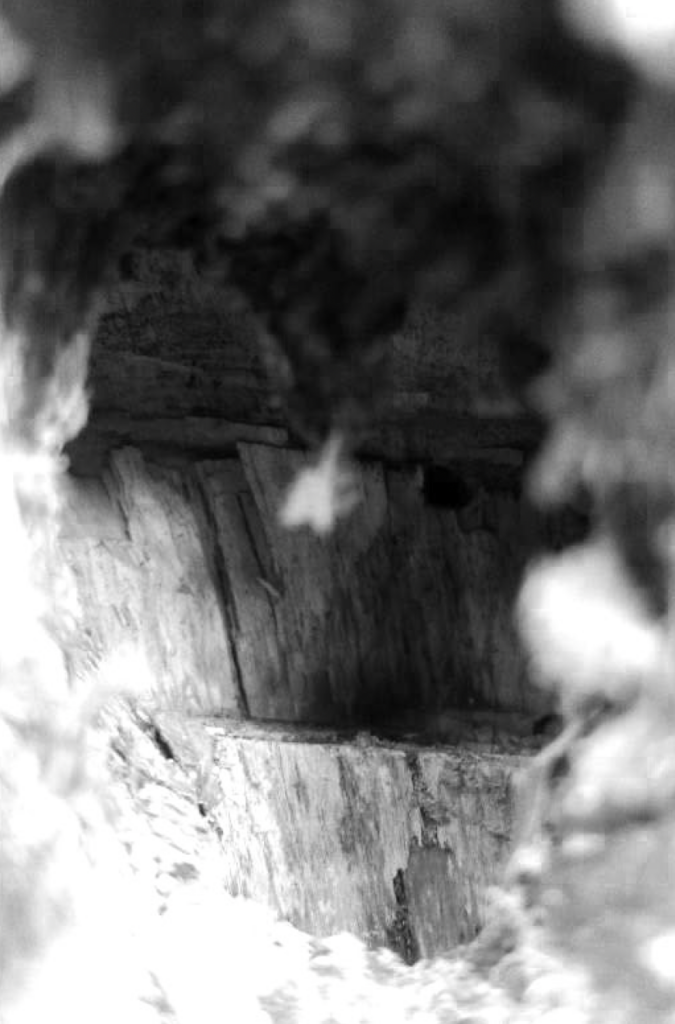 During our trip, we learned that for Yagan people, the most delicate task was to obtain the bark necessary for construction of their canoes and for possible later repairs. It happens that to peel off the bark of the tree the yagan waited for the sap to rise abundantly towards the top of the tree. That way I could separate it into large strips of one piece.
But following Lucas Bridges book "Uttermost Part of the Earth" we found that canoes contruction was not the only reason to mark the bark of a tree, since Selkn'am people used beech trees bark to extract its edible sap and drink it.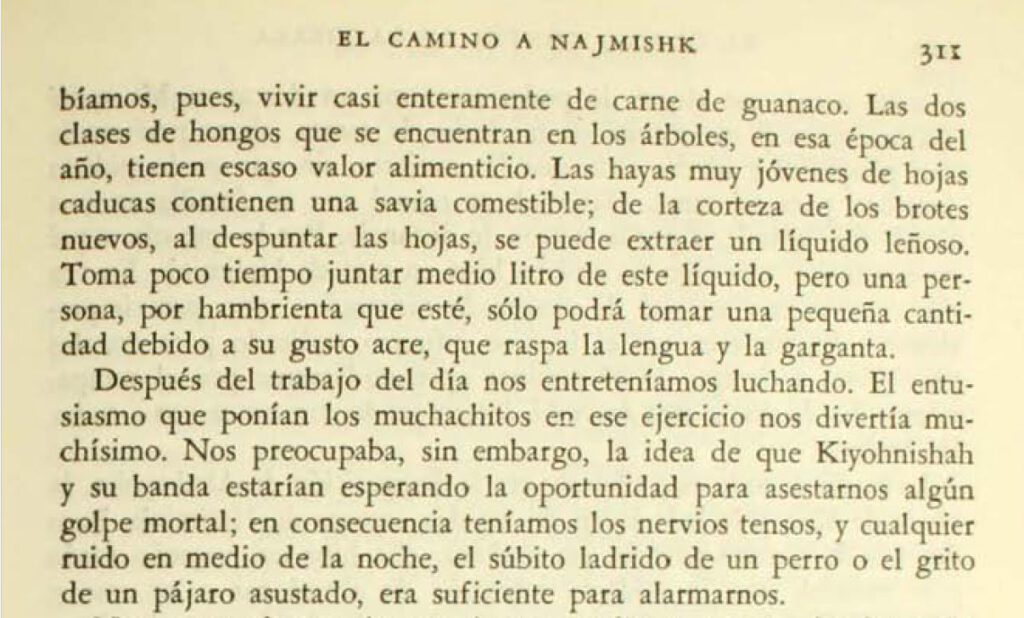 Rügen
Walking trough the woods around Ralswiek/Rügen, another type of marks on the trees catched my attention – the traces of tree resin extraction.
Pine resin extraction was only introduced in Germany to a significant extent during the First World War in order to supply the industry with this raw material, since the import of rosin and turpentine oil, which were raw materials for paints and explosives, was cut off. The war quickly aroused interest in resin extraction and led to extensive experiments with this tree in particular.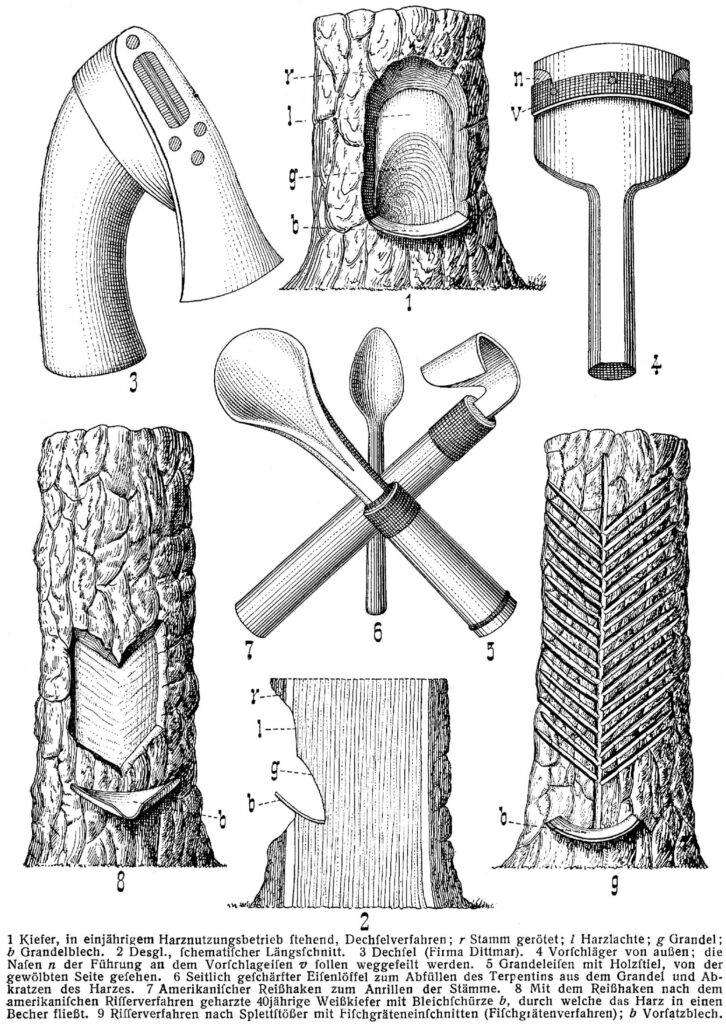 To win the resin from the pine trees was hard physically work and carried out by the profession of the so called "Harzers". Different methods were used. While, according to Dumann, in 1915 the Kienitz axe method was used, in which deep hollows were hammered into the pine trunk, from 1917 the Herringbone method of forester Robert Splettstößer came into play – a fish bone like cutting technique with a special planer. The system was improved and practiced until the end of resin extraction in Germany around late 90s.